Recommended Organizations & Partners
Here are some organizations that are recommended by the Existential-Humanistic Institute for more resources and information related to existential-humanistic therapy, existential therapy, and E-H adjacent therapies. This list is always growing as we engage with more organizations nationally and internationally. Check back for updates!

AgeSong Institute, under the umbrella of Eldership Academy, is dedicated to teaching health care professionals and lay caregivers humanistic, process-oriented models for working with people in need of care and support.
AHP membership site. Includes events, articles, membership information, and training opportunities for humanistic psychologists.
Blog written by EHI's Dr Kirk Schneider on Psychology Today blog network.
Information about the American Psychological Association's Division 32: the Society of Humanistic Psychology. Become a member, check out learning events, annual conference information and the membership journal.

Blog written by Bob Edelstein, LMFT, Existential-Humanistic therapist found on Psychology Today. Bob is the founder of EHNW, a professional organization of E-H therapists based in Portland, Oregon.
California Institute of Integral Studies (CIIS) is an accredited university that strives to embody spirit, intellect, and wisdom in service to individuals, communities, and the earth. CIIS expands the boundaries of traditional degree programs with transdisciplinary, cross-cultural, and applied studies utilizing face-to-face, hybrid, and online pedagogical approaches. CIIS Public Programs produces conversations, workshops, and a podcast for people who are curious about themselves and the world.
The Existential Academy is a Community Interest company, based in West Hampstead in London and is the heart of the existential psychotherapy community.
EHI Europe promotes the development of humanistic existential therapists and advocates for a change in paradigm in the way we view and approach therapy.  With training and making use of therapeutic presence we look to solidify the basis of a true therapeutic encounter.  We consider the therapist-client bond to be an essential part of our work, irrespective of the therapist's orientation, and a prerequisite to any technique used in therapy.
EHNW enlivens and enriches human experience through our commitment to being present with ourselves, others, society, and the mystery of life. We serve the healing professions, our clients, and the public through dialogue, education, training, and advocacy. EHNW is here to impact the world through existential-humanistic values of authenticity, integrity, responsibility, inclusion, and awe.
The Existential Analysis Society of Canada is a non-profit, scholarly, and professional association that aspires to guide persons to experience inner freedom, to facilitate authentic decisions, and to foster a truly responsible way of dealing with life and the world. Vision EA Canada envisions a world in which each person chooses to say 'yes' to life. Existential Analysis is primarily a phenomenological approach to counselling and psychotherapy, and may be applied in a variety of disciplines:Education, Leadership, Coaching, Social Work, Human Services, Spiritual/Pastoral Care, and Health Services.
The Institute is an entity that provides higher education dedicated to training professionals of excellence in the field of Existential Analysis, with a high degree of competence and a broad social and humanistic sense, in order to respond to the social demands of the population and contribute to the purposes of integral development through interdisciplinary and multidisciplinary work in areas of social professional services, teaching and research, among others.
EHI was a sponsor of the First International Conference on Existential Psychology held April 2-5 2010 in Nanjing, China. The theme of the conference which assembled more than 40 experts of existential psychology from over 10 countries was "An intellectual dialogue between East and West: How to face suffering and create value of life."
Home page for the Victor Frankl Institute. This site contains audio and video archives, a bibliography, and a comprehensive history of the origins of Logotherapy.
GLE-International (Gesellschaft für Logotherapie und Existenzanalyse – Wien) is a non-profit and scientific association. Its aim is to further develop and make known the existential-analytical anthropology and its application in psychotherapy, education, ministry, social work, industry, work place and management
Jim Bugental was a founder of the American Existential-Humanistic movement and the ostensible "father" of the Existential-Humanistic Institute (EHI). In the mid-1980's he created a series of intensive trainings called the "Art of Psychotherapy Program." Numerous trainees emerged from these various learning events, including Myrtle Heery, Kirk Schneider, Orah Krug, and Nader Shabahangi, who went on to co-found, at Jim's instigation, the Existential-Humanistic Institute. His website includes info about Jim's therapeutic history, his books, videos and his therapy."
The personal website of Dr Längle, psychotherapist, physician, clinical psychologist, coach and professor. He serves as President of the International Society of Logotherapy and Existential Analysis (GLE-I) and is a featured presenter internationally and is a lecturer at Austrian Universities in addition to those in Moscow and Mendoza, Santiago de Chile.
This is an archive of posts of a Saybrook University blog that ran from 2004-2015 by students and faculty at Saybrook University. Lots of voices of the new generation of Existentialists: In the 21st century, the New Existentialists through Saybrook University are breaking new ground to humanize the world around us.
The Psychotherapy Action Network is a global community of mental health professionals and stakeholders dedicated to promoting psychotherapies of depth, insight and relationship.  PsiAN aims to restore these therapies to their fundamental place in the mental health landscape through education and advocacy regarding their personal, economic, and sociocultural effectiveness in alleviating suffering and transforming lives. Online source for psychotherapy articles, resources and information on conferences and events.
Online source for Existential-Humanistic Psychotherapy videos, articles, CE credits and resources.

The Rocky Mountain Humanistic Counseling and Psychological Association (RMHCPA) was founded in 2016 to promote and develop humanistic psychology in the Rocky Mountain Area. RMHCPA's mission is to support and promote existential, humanistic, and transpersonal psychology and counseling, especially in contributing to psychotherapy, education, theory, philosophy of psychology, research methodology, organization and management, and social responsibility and change in the Rocky Mountain Area.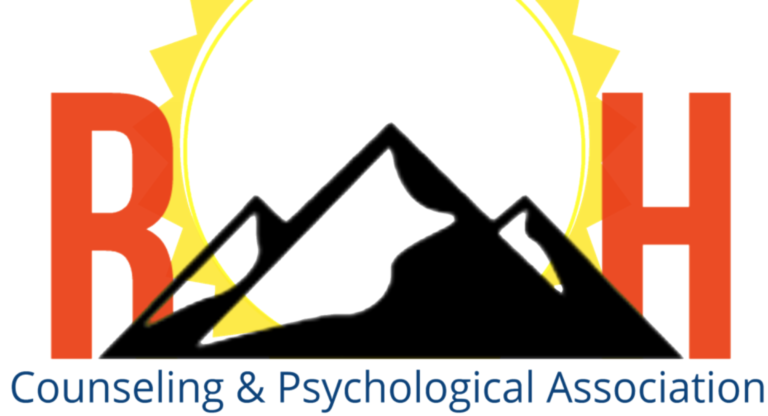 The Graduate College of Psychology and Humanistic Studies is the world's premier center for humanistic scholarship and research and carries forward the tradition of Saybrook Graduate School and Research Center.
This site includes information about Dr Kirk Schneider, his publications and therapy practice, as well as excerpts from media appearances.
This site includes information about the Society's events, membership, and journal.
The Society for the Exploration of Psychotherapy Integration (SEPI) is an international, interdisciplinary organization whose aim is to promote the development of psychotherapies that integrate theoretical orientations, clinical practices, and diverse methods of inquiry.
Information on the departments curriculum, staff, and orientation. 
This is the official website for the 3rd World Congress of Existential Therapy that will be held in Athens in May 2023. The Congress will offer an opportunity to address the here and now while embracing our roots and building a vision towards the future. Participants will be exploring issues related to life itself and to each one's existence, within a vibrant Athenian context embedded in the deep historical roots that gave birth to our Western civilization.
Emmy is a philosopher and existential psychotherapist who is also a counselling psychologist.  She directs her private practice Dilemma Consultancy in London and is also Principal of the New School of Psychotherapy and Counselling at the Existential Academy in London, both of which she founded with Prof. Digby Tantam in 1996.
Irvin David Yalom is an American existential psychiatrist who is emeritus professor of psychiatry at Stanford University, as well as an author of both fiction and nonfiction. His website includes information about Irvin Yalom's writing, videos and teachings.